Hello | Bonjour | Olá
We are a compact, enthusiastic team of digital designers and developers with a combined experience of over a decade in all aspects of the digital world. We have worked on a wide range of digital projects for clients across the globe from smaller websites for start-ups to large scale, complex e-commerce platforms. In addition to web development, we also specialise in Search Engine Optimisation, online marketing and branding. Whatever your goal may be, we will help you get there.
As web specialists, we offer a wide range of web-related services, from the design and build of a brand new site (including hosting solutions) to the audit and upgrade of your existing website; ensuring it looks pixel-perfect on all devices and screen sizes.
Have a browse through our portfolio and if you have a project you would like us to
get involved with or if you just fancy a chat about anything digital, email us at
[email protected] or call +351 937 196 778
Nathan da Silva – Founder
@SilvaWebDesigns
Branding
Looking for a new identity, an update to your current logo or want to make your web presence match your offline branding, then we can help – we have the creativity, knowledge and experience to add value to your brand online.
Web Design
Web design is what we do...extremely well (We've been doing it for years). It's out core service and we pride ourselves on designing bespoke solutions that are perfect for the needs of our clients.
Responsive? Of course. Reliable? Absolutely.
Effective? Goes without saying.
Hosting
We offer a range of fast, reliable and secure hosting solutions. Whether you are looking for a shared hosting package for your personal website or a complex cloud hosting solution for a business, we can advise on the best possible cost-effective option for your requirements.
What we do best
In short, if it's a digital project, we can help. We build websites that are bang-up-to-date with current technologies and design trends. All of our sites are responsive, meaning they look great and work perfectly, no matter what mobile device they're viewed on. If you already have a website but are looking for a refresh or update – no problem, we can develop a new site (hassle-free) that helps generate new business, now and in the future.
In a nutshell:
Brand design

Responsive design

CMS systems

E-commerce

Speed Optimisation

Social Media Marketing
Email campaigns

SEO (Search Engine Optimisation)

Bespoke WordPress Themes

Hosting

Website Security

Copywriting






I've worked with Silva Web Designs to build three different websites and to date, every job has been outstanding. A great affordable and reliable service from a company who definitely knows their thing when it comes to coding!
It was a pleasure working with Silva Web Designs. They were super responsive, friendly and patient at all times. Would highly recommend to others. Great service
Excellent work - Silva Web Designs are super patient and professional and helpful. Would not hesitate to use them again.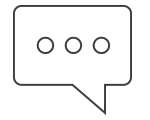 Learn
Discovery & Research
Research is the first step in the process and is equally, if not more important than the rest. We spend time getting to know your business to ensure we understand exactly what you and your audience want.
Create
Design & Prototype
This is where the pieces start to come together. We design and plan the site including wire-framing, prototype development and consider the UX and UI (User Experience and User Interface) architecture.
Build
Develop & Implement
Our favourite part; coding and implementing the website to look great across all devices and browsers. We test finished sites to make sure it functions just how it should and don't sign off any project unless the client is 100% satisfied.
Launch
Launch & Iterate
Once we've got the green-light from the client, the site goes live. But our work doesn't stop there. We continue to develop the SEO of your site, helping it appear higher up in the search engine rankings.
Drop us a line
Call, email, tweet, it's all good