Track Conversions Using a Google Tag Manager: Here's How
If you've got a website set up for your business, you need to get a clear overview of your conversions. Whether you provide Jogos Valendo Dinheiro de Verdade games for the Brazilian market or design office decor for local companies, knowing how much you sell enables you to grow. It gives you a clear understanding of what works in your marketing campaigns and what doesn't. But what's the best way to measure your conversions? You should know that there's a way to do it that doesn't require any programming or coding skills. After installing the Google Tag Manager (GTM) and setting up the Conversion Tag, you're ready to go. Sounds good? Let's take a closer look at how it all works.
Defining Conversion-Tracking
Firstly, let's get one thing straight. A conversion does not only mean selling something. Every action that is valuable for your business can count as a conversion. These include app downloads, newsletter subscriptions, etc. Google tag templates help you track the conversions to see their sources. You'll find out whether it's the search engines, social media, or digital ad campaigns that drive the most conversions for your business. It allows you to calibrate your marketing efforts accordingly and focus on the channels that yield the best results.
Setting Up the Google Tag Manager (GTM)
As we mentioned before, installing GTM is a straightforward process. You start by setting up a new tag manager account at Google. Here, you get to create a container for your mobile app or website. It's a collection of software that comes with all the components to operate on a cloud, a private data center, a personal laptop, or any other environment.
Next up, you would need to integrate the tools that capture the conversions. And here's the thing: if you would try to adapt your source code to these tools, also called the code snippets, it would take a lot of time. Plus, you'd probably make a few errors here and there. With the GTM tag manager, you can add third-party code snippets without modifying the source code. And from then on, you can manage your tracking tags via the GTM account.
How to Install The Conversion Tag
To capture your conversions, you need to add the conversion tag to your website. It's a tag type that tracks everyone who completes the journey from clicking your ad to visiting your website and taking action that has value to your business. Here's a quick overview of steps you need to take to install them:
Click "New Tag" on Google Tag Manager's homepage.
In the Template Gallery list, you should see the Conversion Tag. Click on it.
Enter the conversion value in its text box.
Choose a Trigger Type
The GTM oversees all the user actions on your site. And whenever someone interacts with your pages, it compares this event with a list of expected interactions (the triggers). In case of a match, GTM will activate the tag that goes together with the trigger. So, in a nutshell, a trigger lets you mark when and where your conversion tag should get fired.
You can choose only one or more triggers for each individual tag. And the cool thing is that the tags get triggered for each page of your website automatically. The "All pages" feature comes as a default setting.
Building your own triggers starts with picking what kind you need, which depends on the conversions you are interested in tracking. There are many predefined types to choose from, and you can see the entire list of them when you start creating one. Here are some of the most common triggers:
Form Submission activates every time someone fills out a form.
Click trigger registered every click on your site.
Page View fires every time a page gets loaded.
Timer triggers after a specific period.
To start adding triggers, first, click on the Triggering box. You should see a plus sign in the top right corner. Click on it, and a Trigger Configuration box opens. Type in the name of a trigger you want to add and click Save.
Publish the Tags
Once you've picked the triggers that activate the conversion tags, it's time to publish the tags on your website. You can do that conveniently via the Google Tag Manager. At the top right corner, there's the Submit button. Click on it, and select Publish and Create Version from the menu. Now make sure your configuration looks the way you want, and check out the Workspace Changes section. It shows you all your recent configuration actions.
Google Ads Conversions – How to Measure Them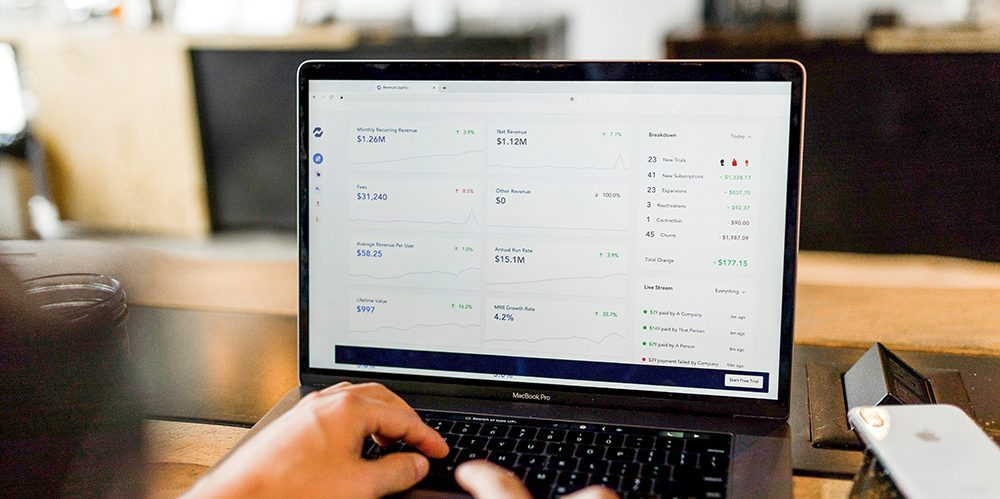 If you're running Google Ads and wish to know how they convert, you first need to make sure every page of your website has the "Global Site Tag." It's an easy integration process with the Google Tag Manager. Follow these steps:
Make a tag template called "Google Conversion Link."
The "All Pages" trigger should already be active, remember. However, if it's not, click on it to trigger the conversion tag on every page.
Next, open your account on Google Ads. Select "Tools and settings." And click on "Conversions."
Select the type of conversion you would like to track.
Give your conversion a name and place it in a category.
The "Create and continue" button takes you to the tag installation.
Pick the "Use Google Tag Manager" option and write the label and ID of the conversion you wish to track.
Use a trigger to set up when the conversion gets fired.
Facebook Conversions – How to Measure Those
Conducting a marketing campaign via Facebook is as popular as using Google Ads. So let's take a closer look at how you would measure conversions on this super popular social media platform. It's all done with the help of the Facebook pixel. Here's what you need to do to integrate this nifty little feature:
Choose "Create pixel" at the Events Manager on Facebook.
"Set up" opens the details of the pixel. Click on "Install code manually" to get the pixel code and copy it.
Open Google Tag Manager and make a "Custom HTML" tag. Call it the "Facebook pixel."
The HTML container is the place you paste the code you copied earlier.
Navigate to "Advanced settings" and find the "Tag triggering options." Pick "Once per page."
Select the "All Pages" trigger. Then your Facebook pixel gets triggered on every page.
Test Your Tags With Google's Tag Assistant
Once you've created your tags, it's time to test them (together with the associated triggers). And the easiest way to do that is via Google's Tag Assistant plugin. It gives you an overview of all active tags on your site and enables you to check if they get triggered. You can run a play-through of conversion actions to make sure everything functions properly.
In Summary
Hopefully, you learned enough about tags and triggers from this article to start tracking conversions on your webpage. With the help of the Google Tag Manager, it's super easy to get a clear overview of all the conversion events from your campaigns. It gives you all the tools to test your marketing efforts with unprecedented detail. And, as a result, you can calibrate your ads to make them more effective. What could be better?
Do you have any questions about the tracking tags' setup? Write them in the comments. We'd love to help you out!