If you're following the latest design trends, you probably know that sometimes less is more. Clean website design hasn't always been the way to go through. In the past, the trend was to create 3D-styled skeuomorphic design websites.
The skeuomorphic design trend included heavy design elements and was very hard to adapt to mobile websites. That's all changed with the new "flat" website design trend. It's light, minimalistic and easy to adapt to multiple devices.
A good clean modern design will attract more visitors and ultimately increase your revenue from ads without increasing your spending. Making sure your business is nicely presented through clean design can work wonders in reducing ad costs and increasing conversion rates.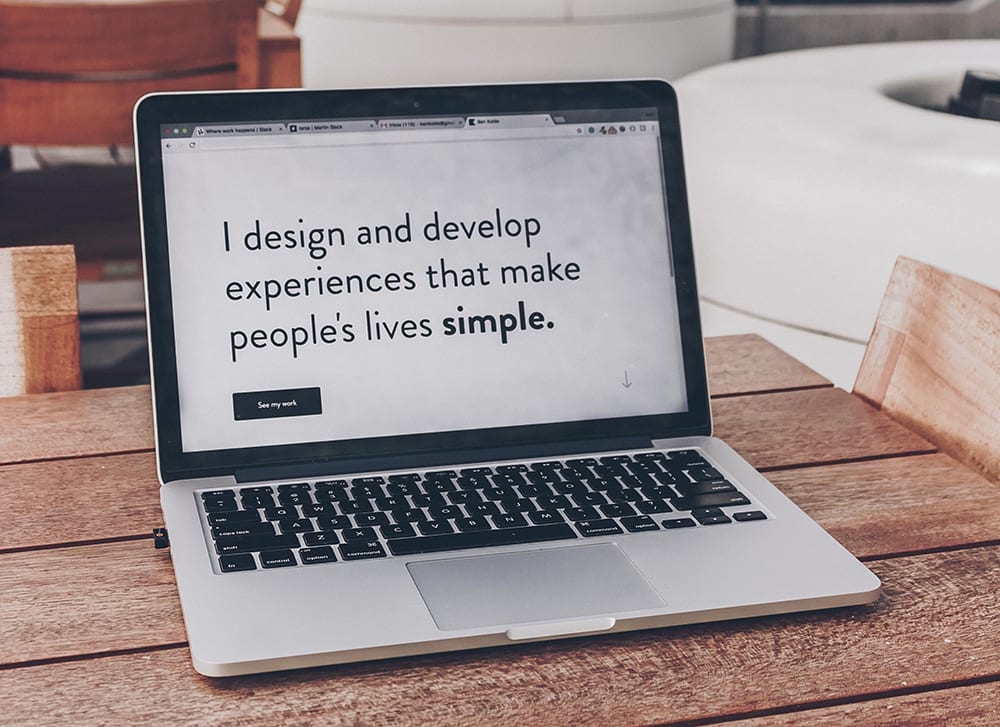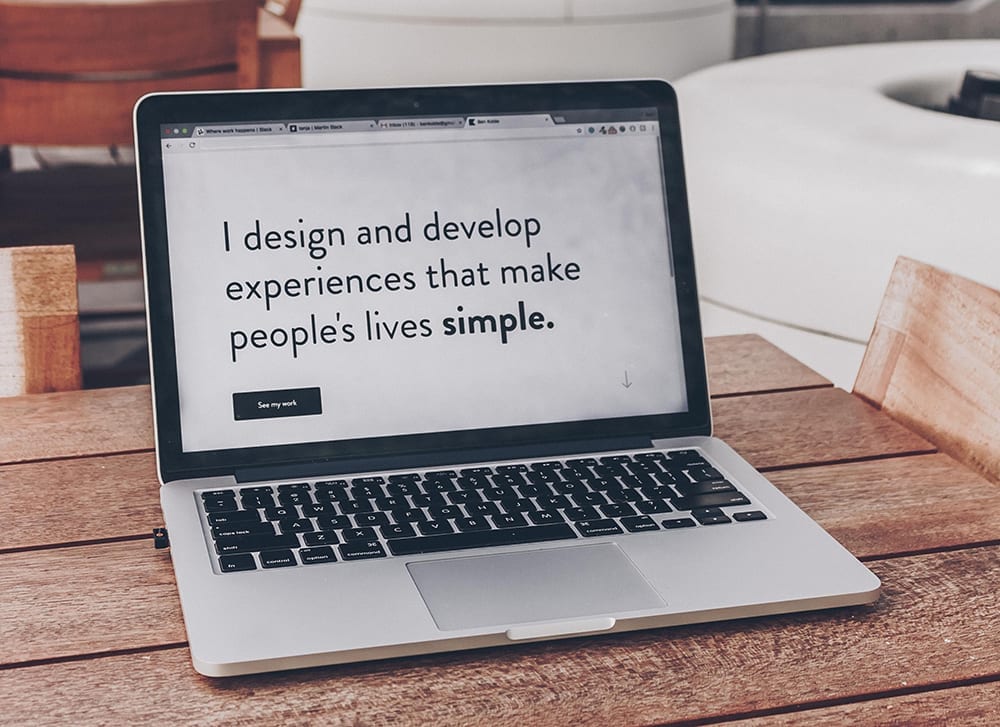 Here are 3 reasons why clean website design is important to your business:
1. Load times
Clean website design mainly focuses on simplicity. With that in mind, when you're developing a website using clean design, you're essentially avoiding all the complexity and implementing simplicity.
As your site loads faster, the bounce rate reduces and you are getting more visitors. This is especially important in this day and age, as over 50% of website traffic comes from mobile devices.
Google also takes notice of clean modern design. They utilise mobile-first indexing, which means they check the mobile website first and then the desktop version. Another thing Google does is rank the faster and more mobile-friendly websites higher than the desktop-only and resource-heavy websites. There are a lot of factors that come into play when working with optimising your website load speeds, but usually, your web hosting provider, optimised images & asset loading are a good start.
2. Better exposed products and services
While the previous web design trends focused on cramming as much as possible into a web page, clean design takes a different approach.
Clean design websites utilise white space, paddings, margins, and similar things to the best extent. Fact is, visitors won't read your website top to bottom or left to right, or in any way you've imagined. It's very likely they'll just scan through the website to find the information that matters to them.
When you take the time to clean up the website and strip down the unnecessary elements, you're left with only the most important bits. With this done, no matter how the reader scans the website, they'll end up on this information, because there's not much else to see.
3. Timelessness
A clean website design won't die out. It won't grow old and stop being useful. It might become a little outdated, but that will happen much slower and even when it does, it'll still be very easy to navigate.
The main features that attract visitors to a website are the basic principles of clean design. Easy navigation is very important for clean website design, without that a website would grow old very quickly.
Clean styles which are consistent over all the web pages are a must in order to make it easier for the user to scan through the website.
Fact is, a lot of people will be coming to your site from social media. But social media sites are usually crammed with information, so the fact that your site is relaxing will make the visitor spend more time on it.
How to achieve a clean website design?
Building a clean website is not as hard as you might think. There are a few basic principles you need to follow, but it's definitely worth it.
1. Pay attention to detail
You might think that dedicating attention to extreme details isn't gonna pay off in the end. But you're wrong. The visitor might not even consciously notice the shadow on that menu, but it creates a better impression than if you didn't have it.
There are many of these mini-styles that you need to focus on like borders, shadows, textures, image overlays and more. These are all very important to create a beautiful clean website design. But use them in moderation, in a balanced way.
Take Microsoft's website for example. If you mouse over the menu items, a black line pops up below them, you might not consciously notice it if you're not looking for it, but it does tell you that the item is clickable, right?
In the same way, if you mouse over the images below the slider, their brightness increases slightly. All these details make a difference. If they didn't, Microsoft wouldn't implement them.
2. Consistency
All the elements and styles you've designed should be consistent on all the pages of your website. Any good website design will be consistent over all the pages.
The only exclusion to this rule can be the buttons, specifically the CTA (Call-To-Action) buttons, they are sometimes coloured differently than other buttons to indicate a different kind of action.
Other than that, every other element – headings, paragraphs, fonts, and colours should be defined at the start and used throughout the whole website.
I frequently see people neglecting this rule with images. You need to do this even with the images. Don't go and make them exactly the same, but if your website consists of mainly cartoon-style images, make them all cartoon-style. Having one cartoon-style and another real-life makes for a confusing experience
3. Perfect alignment
Perfect alignment is a key feature of a clean modern design. When people are reading a website or looking for information, they tend to want a more organised look. The same is probably true for you. It makes finding information much faster and easier.
You might want to use a grid to align elements, to make sure they're perfectly aligned. But in some cases, it's not required. Just make sure the website looks organised when you're done creating it.
A website that has grid-based design is Jucophoto. It's a photography portfolio, so grid-style is kind of a must for that. But take note of how perfectly the images are aligned, each made to fit exactly the size it needs.
Conclusion
Clean website design is a must for anyone who wants to have an up-to-date website. It makes the website load fast, get better search rankings, reduce bounce rate, and more. There's really no reason not to use clean design.
There's no other way to remain competitive in today's digital age. You need to follow the trend and be on top of it. All your customers will thank you for implementing a clean design. It literally makes their life easier.